Flexible
Because of its small size, a TAP Touch can be used in various configurations.
For example, it can be simply handheld or used as a wearable with a neck lanyard. The included lithium-ion rechargeable battery provides approximately 3 hours of operation. Optional battery packs provide much more.
For unattended applications, a reader can also be incorporated into a counter display or free-standing poster, and operated continuously using a standard 5V wall charger.
Rugged
Readers are rugged and reliable, and can be used for both indoor and outdoor applications.
Fast
Transactions are fast, easy and secure. Just TAP and go!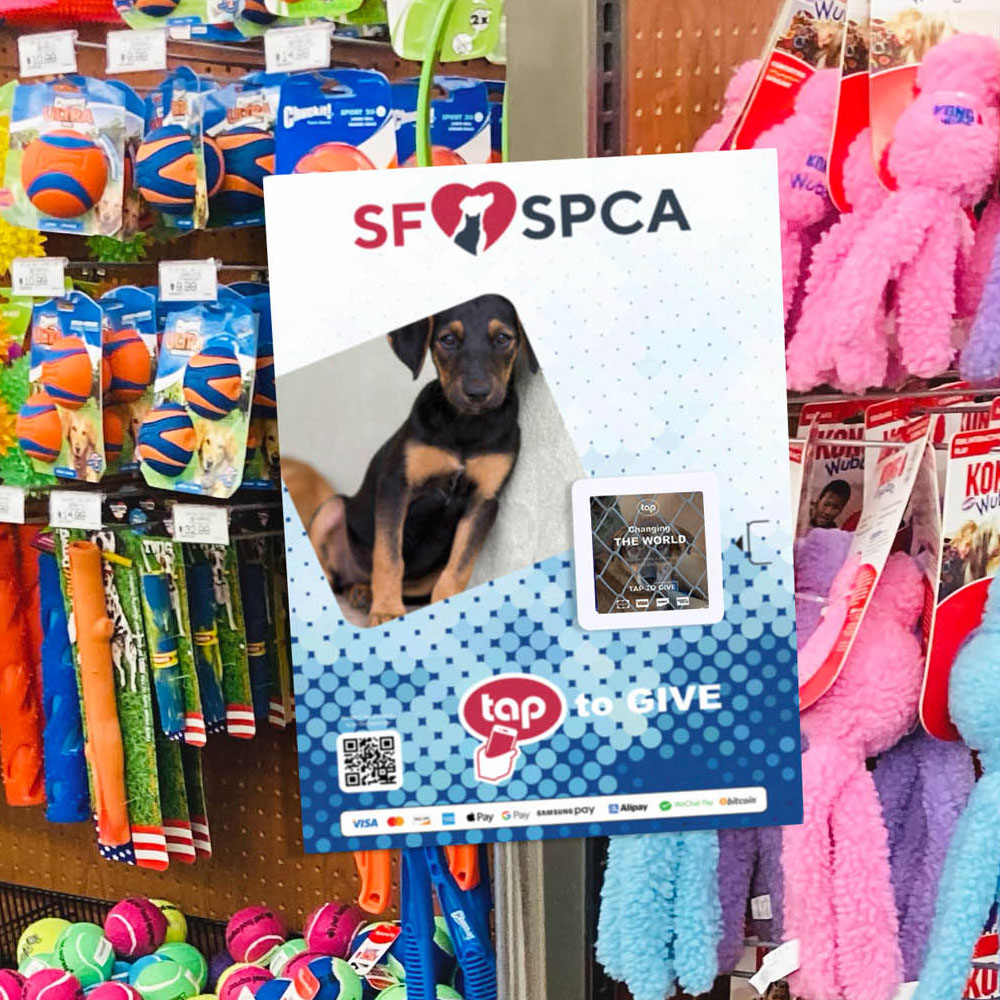 Messaging
A high resolution color touch screen is readable both indoors and outdoors.
A combination of images, video, text and audio can be used to provide important information to potential donors about a cause.
Messages and graphics can be updated at any time using a linked smartphone and companion mobile app, or even remotely from any authorized desktop computer.
The simple but powerful touch interface allows donors to select the exact donation amount they're comfortable with, and (optionally) select recurring donations, and/or provide contact information.